With an in-house technology team that has developed and worked on the MyCredo web-based platform for over a decade, Credo has one of the most advanced and efficient technology platforms available.
Enter MyCredo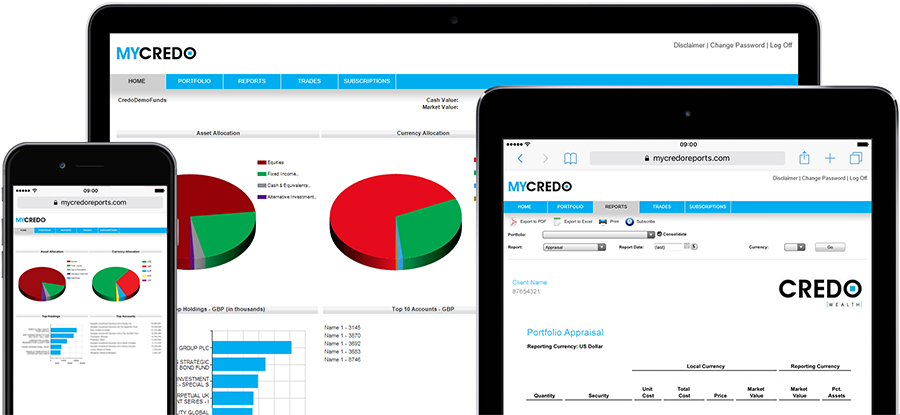 &nbsp
MyCredo is a secure, seamless online reporting tool which is accessible anywhere via the web. It consolidates, reconciles and reports all your assets with Credo across different asset classes, custodians and currencies.
Please note that your username and password are case sensitive.
For further information, check out the following guide. If you have any problem, our support team is always ready to help.
What are you waiting for?